Description
Additional photos of this 1957 Triumph Thunderbird are available here for your perusal.

After World War II, millions of young men came back to the US with money to spend, and Triumph wanted their share of it. So they had Edward Turner design a 650cc machine for the American market. The Thunderbird was created, and its popularity in the USA was cemented when Marlon Brando rode one in "The Wild One".

When the industry found out that The Wild One was going to paint motorcyclists in a negative light, Bill Johnson of Johnson Motors (Triumph's US importer at the time) objected: "It should be obvious that the film is calculated to do nothing but harm, particularly to do a minor group of business people—motorcycle dealers throughout the USA. Certainly there is nothing educational about this picture, but on the contrary it raises a most unfavorable presumption against the sport of motorcycling generally, and is a stigma to anyone who owns or rides a motor bike." But we all know how that turned out!

For '57, Triumph updated the tank and the striking badge. They also implemented a new chain guard, upgraded the front brake, and revised the transmission internals.

The 649cc twin was good for 34 horsepower, and the overall package weighed 394 pounds dry.

This example is VIN: 01564, Engine #: 6T 01564.

The odometer shows 15,875 miles.

It was restored by Baxter Cycle, and they featured it in their 2018 Classic Triumph Calendar as the cover bike.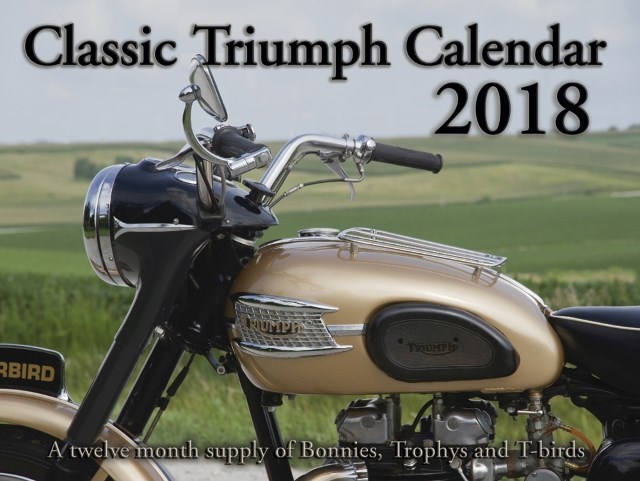 The seller is actor Jesse Metcalfe.
In 2018, Jesse had Garage Company rebuild the front and rear wheels, "fix rear brake", and detail the bike to the tune of $1,999.

In preparation for the listing, Jesse had us clean the carb, install a new 6V battery, repair the wiring harness, install new fuel line onto the stock fittings, change the engine/transmission/primary oil, and replace the inner primary drive case cover/seals. There is an oil leak, we believe it's from the crankcase breather (as noted in the video up top).

Currently located at our facility in Santa Monica, California, this Thunderbird is offered on a clean California title. The tags have a 2019 sticker however registration was current through December 2021.

Per the California DMV website, it would cost $340 to make registration current through December 2022.

Have any Thunderbird stories or questions about this listing? Let us know in the comments below!