Description
GIVEAWAY UPDATE: This helmet was won by BKA80s. Congratulations!
This week's giveaway commemorates one of our favorite Italians – Giacomo Agostini! Affectionately known as "Ago", Giacomo is one of the greatest GP racers of all time with 122 wins and 15 titles. This gorgeous AGV X3000 helmet looks just like Ago's helmet, but comes with the modern safety you need.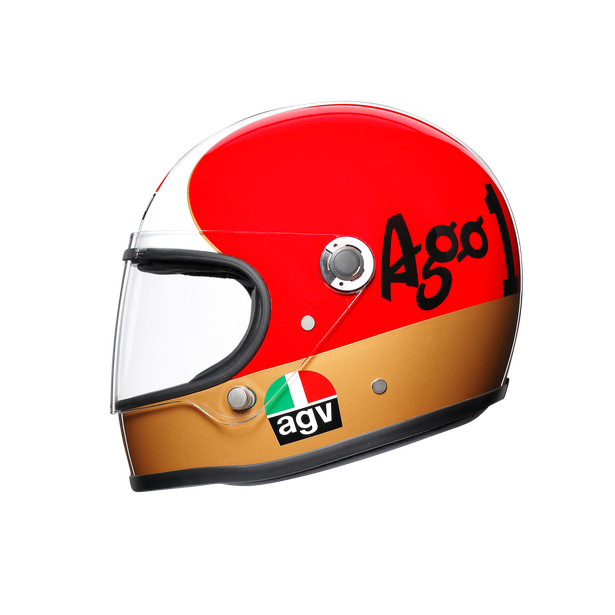 This is a limited edition helmet – AGV only made 3,000 of them, and this is #40. Please note that this is an unused example in size Large, and it's the only one we have.

If you're not familiar with this helmet, let Spurgeon from RevZilla fill you in with this video. Even he calls it "iconic", so he knows what's up!

For additional details on this helmet, check out the AGV site! Retail value is $699.95.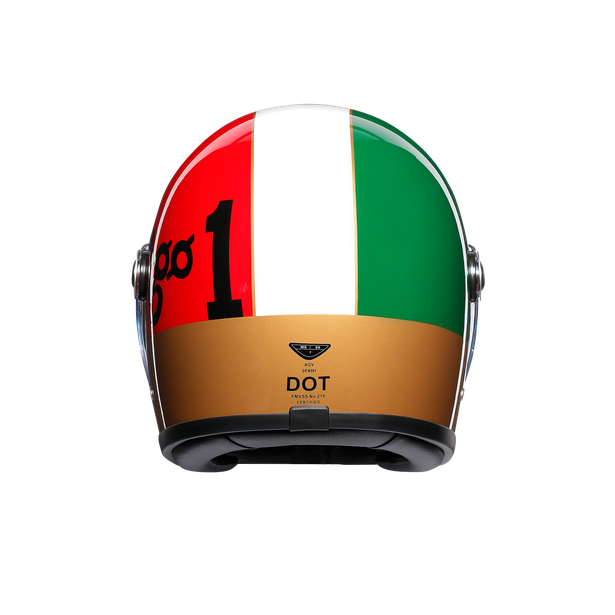 AGV says that this is "the tricolor Agostini helmet, seen from behind, just as his rivals saw it. Same shape, same color scheme, the same leather bag used to transport it, modern technology. Timeless allure in just 3000 limited pieces."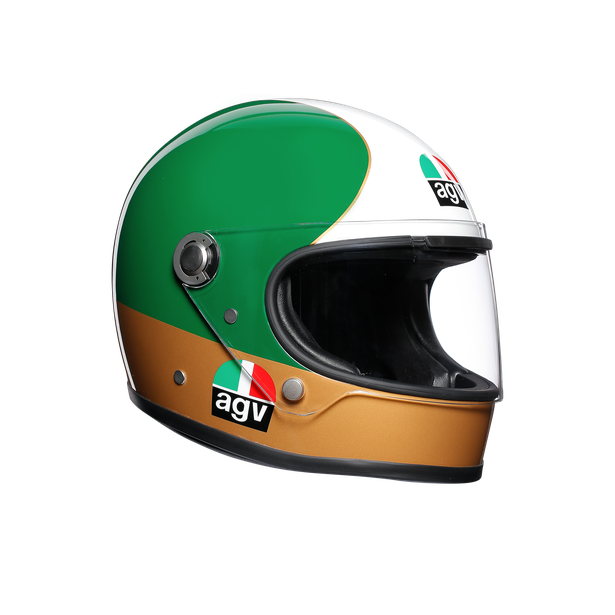 The giveaway includes the leather carrying bag.

If you're not familiar with how our giveaways work, here's a reminder: you cannot bid to win this (which is why we've set the "reserve" sky high). You will, however, need to have an account – click "LOG IN/REGISTER" under "MY ACCOUNT" at the top of the page if you're not logged in or don't already have an account. You only need to create a commenting account for this giveaway. Feel free to email concierge@iconicmotorbikes.com if you have any questions or issues with the process. Please note that our members on Patreon get increased chances to win as a thank you for their support!
To enter, simply comment in the Comments tab – tell us your favorite AGV story or just say "I want that!" Any one who comments before the listing expires (12pm PST on Thursday, February 11th, 2021) will be entered to win. We sincerely request that you please do not enter just to resell or trade this. Thanks to each and every one of you for your support!
Please Note: This giveaway includes free shipping to the United States. International winners will have to pay for shipping.