Description
Additional photos of this Hopkins 2005 Suzuki MotoGP bodywork are available here for your perusal.

John "Hopper" Hopkins made his start in motorcycle racing motocross and minibikes as a child. Upon signing with the WCM RedBull Yamaha team in 2002, he became the youngest professional rider on the MotoGP circuit.

Arguably more impressive, though, was his resolve on the bike. Many fans regarded him as one of the most exciting and fearless riders amongst his generation. Despite breaking nearly every bone in his body (twice), suffering a life-threatening brain bleed, and losing a finger, Hopper continued to get back on the bike until a crash finally forced him to retire at 35.

In addition to racing MotoGP, Hopkins also competed in the AMA and British Superbike Championships. He made history as the first American to win a British Superbike race and came with 0.006 seconds of winning the title.

This was the bodywork for Hopkins' Team Suzuki GSV-R that he raced during the 2005 MotoGP season. His best result that year was 5th place at Motegi. He finished 14th overall in the standings.

Photo of John from the 2005 season, courtesy of MotoGP.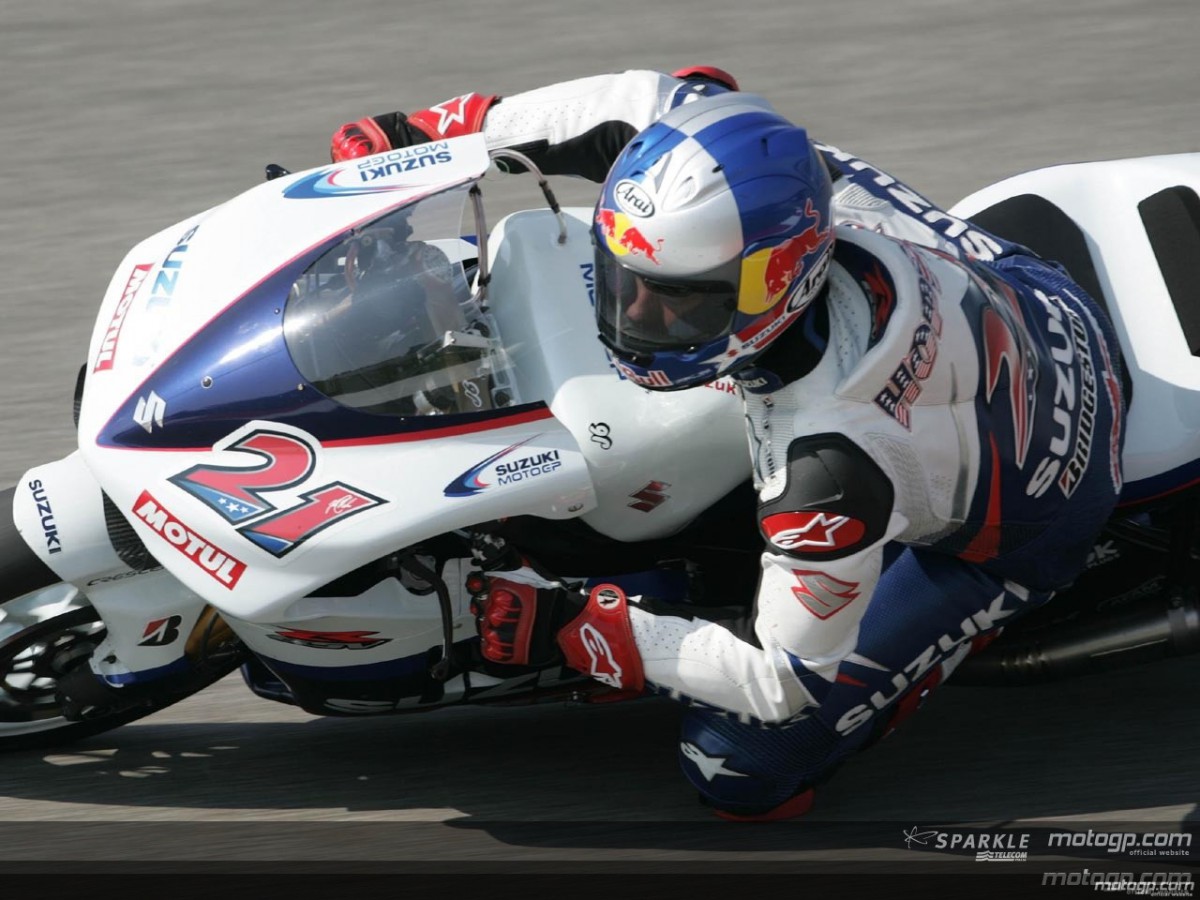 Cosmetic Blemishes: please see the album up top for all known cosmetic blemishes. Here is a selection:

Currently located at our facility in Santa Monica, California (please make an appointment for an inspection), this bodywork is offered on a Bill of Sale only. Have any Hopkins stories or questions about this listing? Let us know in the "Comments" tab!