Description
PLEASE NOTE: We auctioned this bike off in August, however the high bidder backed out. He will no longer be able to bid on bikes on Iconic Motorbike Auctions, and we're relisting this to hopefully find it a new home!
Additional photos of this 1988 Yamaha FZR250 are available here for your perusal.
The late 80s and early 90s were an incredible time for 250cc sportbikes…as long as you were riding in Japan. The main option in America was the Ninja 250, with the occasional oddball like the VTR 250 as well. But while we were stuck with single or twin-cylinder commuters, Japan's 250 class was thriving with DOHCis inline-4s featuring absurd redlines. They were small, yes, but they sure weren't cheap – and they were constantly evolving.
Those bikes are so fascinating that Cycle World pursued the concept for a story last year – and we loaned them four late 80s/early 90s Japanese 250cc sportbikes to make it happen.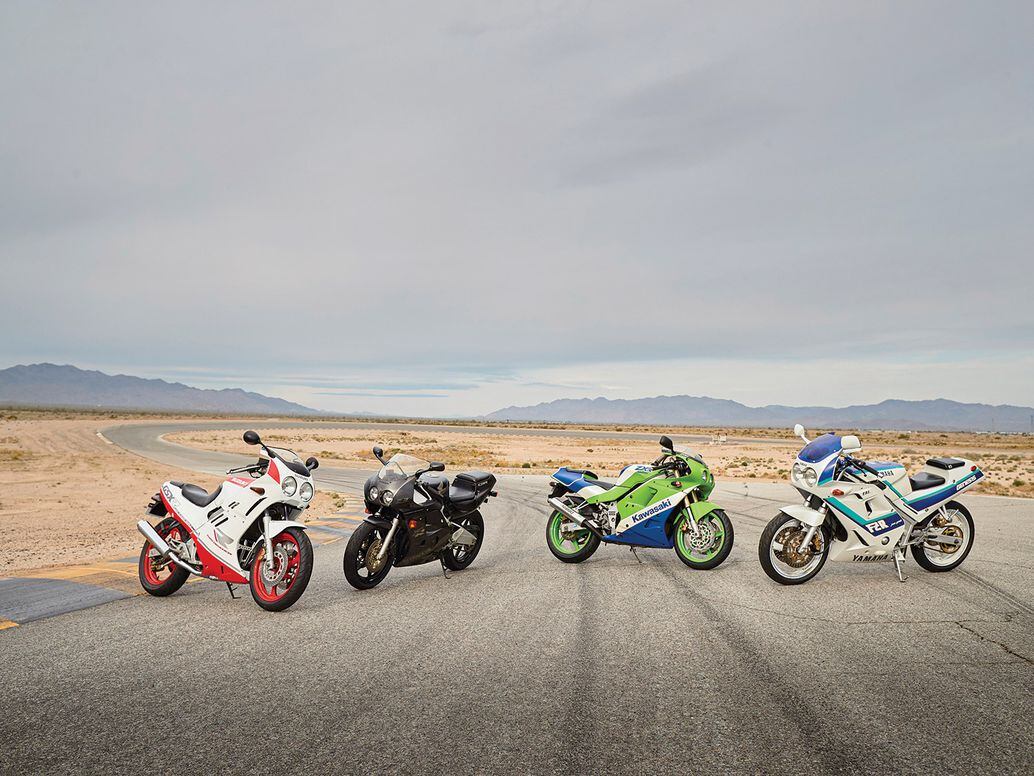 Today, we're offering the same Yamaha FZR250 that was featured in the Cycle World story. As they put it, "The 1988 Yamaha FZR250 is a visual throwback to anyone who ever owned or raced an FZR600 in this country during the late '80s. All the styling cues are the same, from the racy bodywork to the box-section steel-tube frame and swingarm. Like the FZR600, the FZR250 engine's bore/stroke dimensions are less oversquare than the class norm, with a longer 34.5 mm stroke working smaller 48 mm pistons…the 2.75-inch rear wheel only allowing a 120/80 tire; add to this a 25.5-degree rake angle with just an 88 mm trail plus a 54.1-inch wheelbase, and you have a recipe for a very agile motorcycle.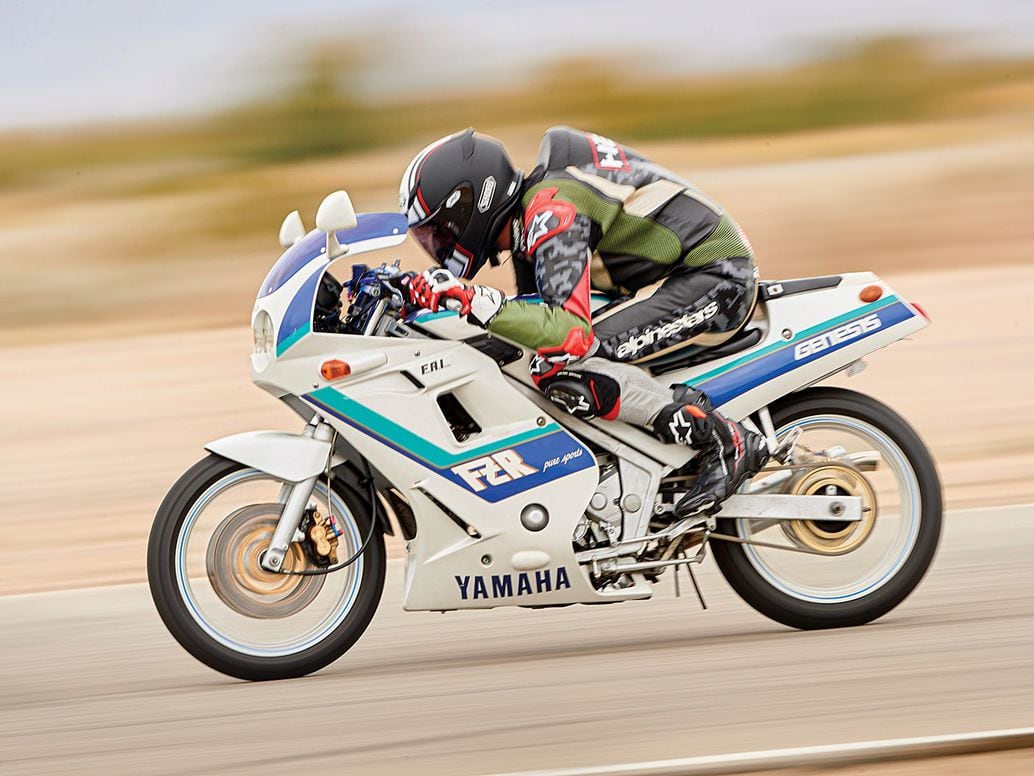 And that's basically what you get. The mere thought of initiating a turn on the FZR250 accomplishes the task, and the Yamaha's scalpel-precise steering allows you to aim for any inch of tarmac in the turns. As you'd expect with the slightly longer stroke, the FZR starts its serious forward progress at the 13,000 mark, and signs off at 15,500 rpm, well short of its 17,000-rpm redline."

That's right – this JDM pocket rocket has a 17k redline, before which the engine produces its peak of 45 horsepower (the Japanese limit for 250cc motorcycles at the time).

This example is VIN: 2KR-210615 – per this data page, that makes it a 1988 model (chassis code 3HX2).

The odometer shows 25,122 kilometers (15,610 miles)

It's been sitting since the Cycle World story, so we just had Olly clean the carbs as well as install a new battery and new fuel pump: now it's a solid runner for the next owner. The magazine article notes that this had a rear tire leak, it turned out to be a leaky valve stem that we took care of as soon as the bike came back to us.

Cosmetically, the bodywork is in good shape but the paint has seen better days and there's some oxidation that we have shown in the photo album up top.

We don't have much history on it, but it's been legally imported and it is offered with a clean Arizona title. It's currently available at our shop in Santa Monica, California if you'd like to take a closer look. Otherwise, don't hesitate to let us know if you need any other photos. Good luck – we're selling this with no reserve so it's guaranteed to find a new home!