Photos by Kevin Wing.
We obviously love motorcycles of all ages here at Iconic, but we also know that the new stuff is nice because:
a.) it just works
b.) it has great technology that keeps you safer while making you faster
c.) it keeps mileage off the stars of your collection
With that in mind, we're going to be bringing you some quick thoughts on new motorcycles from your favorite manufacturers. Let's start with what's good, what's bad, and what's Iconic about the 2021 Aprilia RS660!
Let's start by getting the basic specs out of the way, shall we?
The RS660 is powered by a 659cc parallel twin motor with a 13.5:1 compression ratio. Aprilia claims 100 hp at 10,500 rpm and 49 lb-ft of torque at 8,500 rpm with a 11,500 rpm redline.

Considering that this gives up a few ponies to inline-4 sportbikes like the Yamaha R6 (118) and Kawasaki ZX-6R (130), Aprilia's looking for customers who appreciate accessible power at lower rpms where you're more likely to spend time on the street – you'll get 80% of max torque at 4,000 rpm, and 90% of max torque at 6,250 rpm.
Suspension is handled by Kayaba, who supplies 41mm USD forks and a monoshock, both with preload and rebound adjustability (no compression).
Brembo supplies the brakes: both master cylinders, radial-mounted 4-piston calipers up front on a 320mm disc and twin-piston caliper in the back on a 220mm disc. OEM rubber is the track-ready Pirelli Diablo Rosso Corsa IIs.

The above suspension and braking components aren't necessarily top-of-the-line, but they're more than up to the task because the RS660 only weighs 403 pounds ready to ride so there isn't much mass for the suspension to support or for the brakes to slow down. A fully-adjustable Ohlins shock is a $1,100+ option, and you can probably expect to see it as well as Ohlins forks on a future RS660 Factory. But you really don't need it because the Kayaba suspension works quite well across a variety of road surfaces. The Brembo brakes offer excellent feel (thankfully, Aprilia had the sense to equipped steel-braided brake lines from the factory) and bite. Pull hard enough on the brake lever and you'll set off the emergency flashers as a visual aid to let people behind you know that you're shedding speed in a hurry. Aprilia's proven over the last few decades that they know how to make a fun motorcycle, and the new RS doesn't disappoint when it comes to chassis dynamics.
This bike looks fantastic, and it's helped by a couple of distinctive liveries in addition to Apex Black. We've got Acid Gold, which is a very distinct shade of yellow, and my personal favorite: Lava Red, which should remind you of the RS250 Loris Reggiani Replica. One thing to note – Acid Gold will set you back an extra $200 and it's the only one with two red wheels. The other two have a red front and black rear.

But it's not just the colors. Aprilia has kept the triple headlight face that's defined the RSV4 for years, now they're updated with LEDs and cornering lights. They've also got an interesting treatment of aerodynamics. Aprilia calls it "double layer" fairings. You can call it whatever you want, but it's the handiwork of the legendary Miguel Galluzzi. He has a humorous take on the wings that are visually dominating superbikes right now: he feels they look like mustaches that designers aren't able to control. So he's hidden the wings inside the fairings – the aero still sucks out heat to keep your legs comfortable, but it doesn't ruin the lines of the bike.
I don't mean to sound greedy, as 100 horsepower is plenty to have fun with. But occasionally on our ride up Highway 33, I'd come out of a corner and wish I had another 15-20 horsepower. Part of that was because we were at 3,000+ feet of elevation, robbing the motor of some power. But the chassis is so good that it could easily handle more oomph, and there were a few moments where I wished I had it. On the positive side of things, the power delivery is very predictable and the fueling is excellent no matter which of the ride modes (3 for street, 2 for track) you've selected.
In addition, my bike had a couple of electrical issues, most significant of which was an intermittent check engine light. I'm willing to give Aprilia a lot of leeway here as we were riding pre-production models and they gave us a heads up that there might be some minor hiccups that will be resolved before you can snag one for yourself at your local dealership in December. But I also feel obligated to point out that my tester was occasionally hard to start, had a clock that went to 0:00, and sometimes turned the quickshifter off.
This is the best sounding stock parallel twin you can buy right now – here's a short acceleration run for you:

Also impressive is the electronics suite (APRC, or Aprilia Performance Ride Control). Some may think it's overkill on a bike making 100 horsepower, but it's a sign of the times and it makes for a better overall package. Thanks to all the electric whizbangery, the RS660 is able to offer:
– cornering ABS
– cruise control
– bi-directional quickshifter (GP shift is an option and requires a software update)
– traction control
– wheelie control
– ride modes
– engine braking control, something the RSV4 doesn't offer.
– pit limiter (optional)
The RS660 is not a pure track bike – it's a bike that you can commute with during the week, and then take to the canyons or track on the weekend. In fact, Aprilia reps told us that they designed the ergonomics to split what you'll find with a Yamaha R6 and a Kawasaki Ninja 650.

For those of you that associate "RS" with racing, that might be a bit of a let down. But I happen to love it, because this is a fun bike that's so much easier to live with on a day to day basis than any of the 600cc supersports. The seat is shockingly comfortable, there's a little bit of room to move around, and the ergonomics are reasonable. Aprilia will even sell you a full set of luggage – tank bag, tail bag, and side panniers.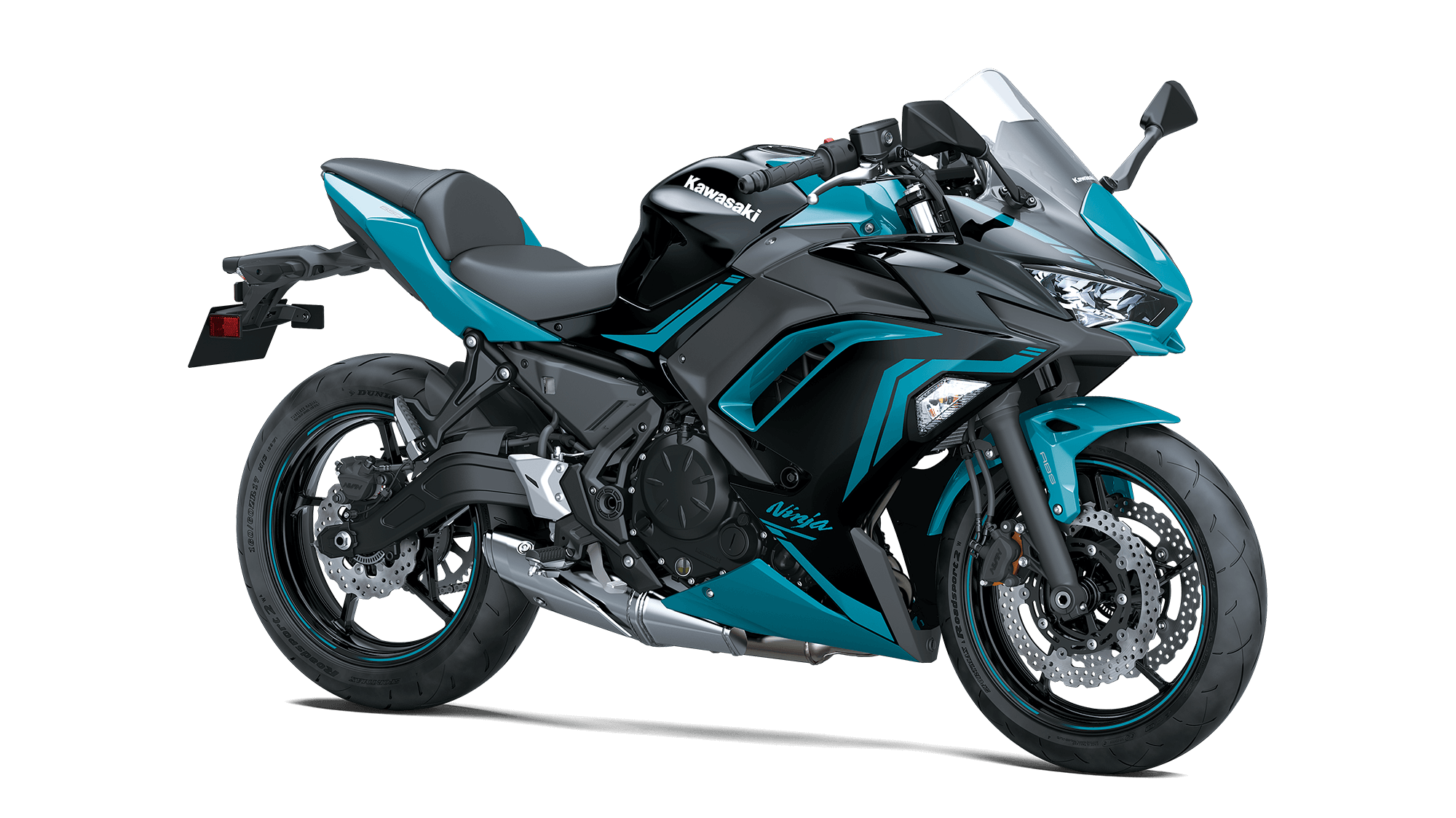 Price: $8,199
Key Differences:
Makes 32 less horsepower (68 vs 100)
Weighs 20 more pounds (423 vs 403)
Doesn't have any of the electronics.
Price: $9,699
Key Differences:
Similar horsepower (95 vs 100)
Weighs 55 more pounds (458 vs 403)
Just traction control.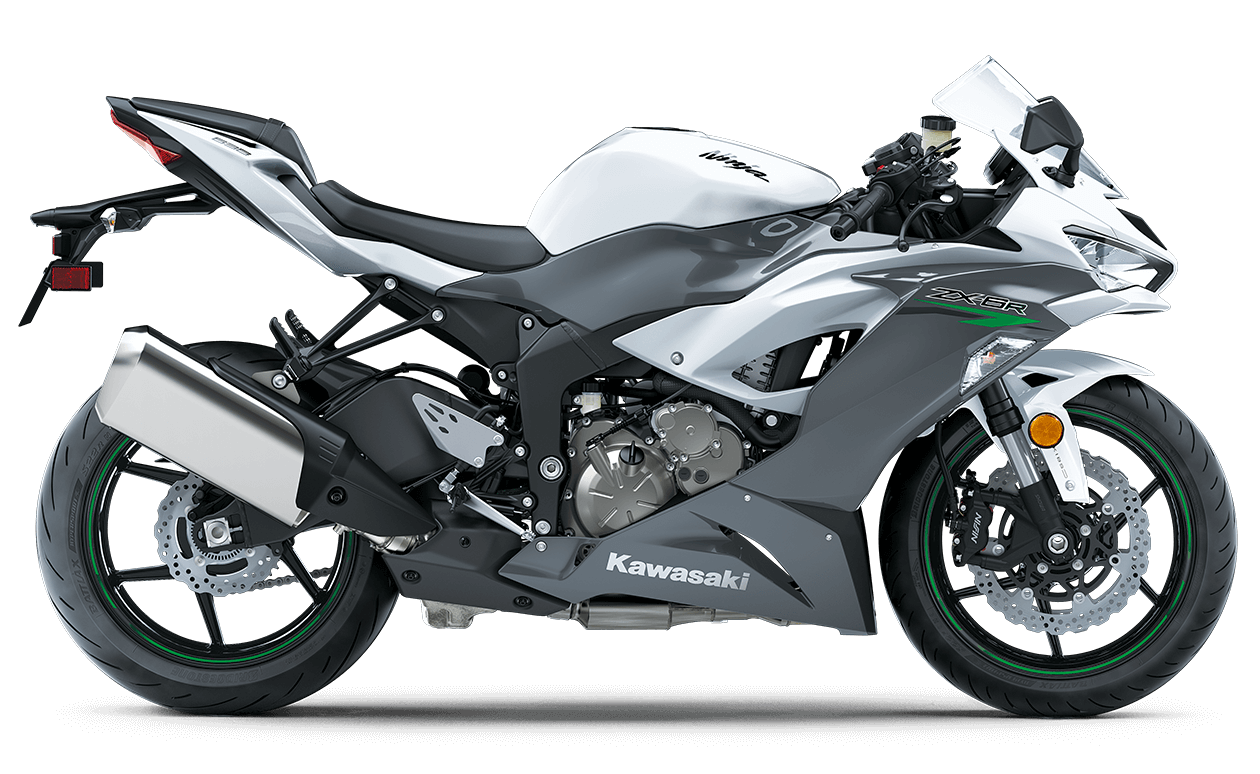 Price: $10,199
Key Differences:
30 more horsepower (130 vs 100)
Weighs 22 more pounds (425 vs 403)
Some, but not all of the electronics.
Price: $12,199
Key Differences:
18 more horsepower (118 vs 100)
Weighs 16 more pounds (419 vs 403)
Some, but not all of the electronics.
Price: $13,095
Key Differences:
10 more horsepower (110 vs 100)
Weighs ~30 more pounds
Some, but not all of the electronics.
We're big fans here of the Honda CBR600F2, a motorcycle that was fast enough to win races but was comfortable enough to enjoy on the street. The RS660 reminds me of a F2 that evolved with 20 years of progress – now it's smarter, safer, and cooler. Aprilia's new middleweight is fun AND easy to live with, and that's an excellent combination. Plus…a Tuono 660 is coming soon!
In other words: you can enjoy this bike during your weekday commute and even on weekend trips, then take out your RS250 (or whatever special motorcycle stars in your collection) for the truly special rides!